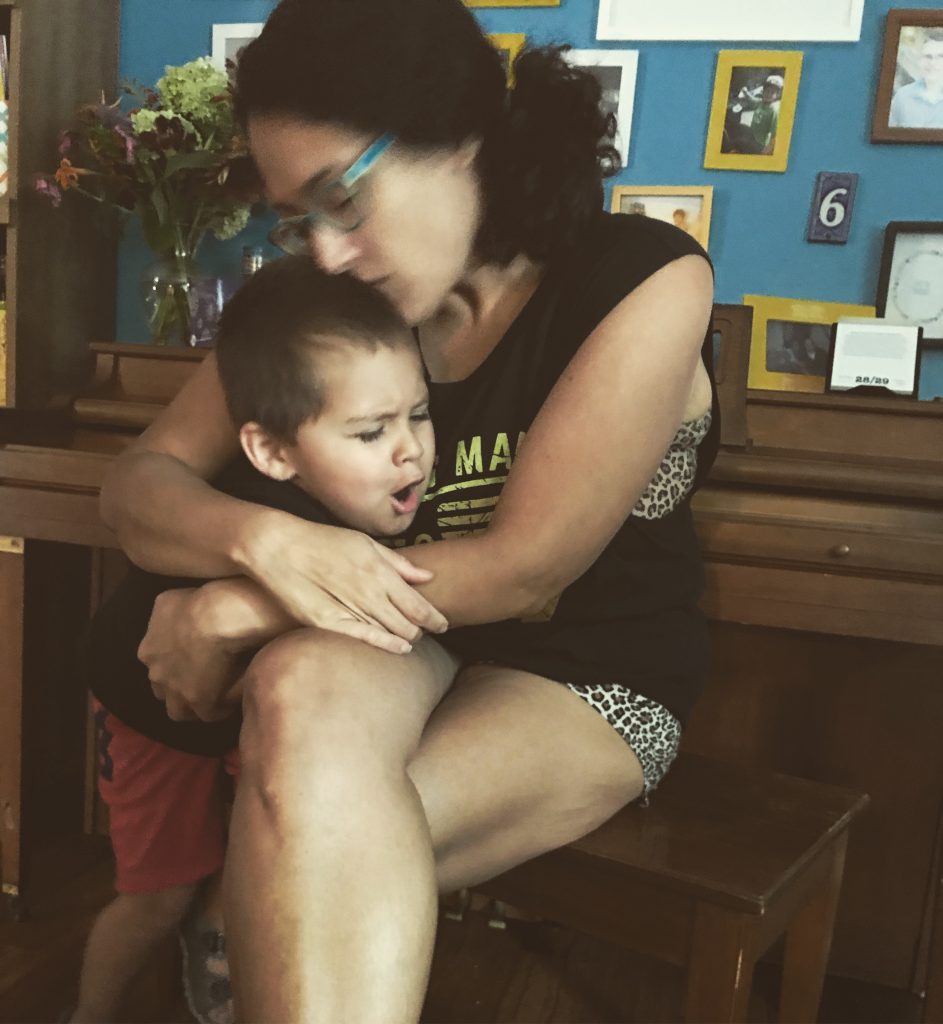 I like to feel important. That should correlate great to having kids, and an adoring husband, but I was raised to be love resistant. I see all the love, and instead jump into the heartbreak of the things I do not have.
I was raised like that. I know a lot of us eighties kids were.
I don't blame My parents for that, although they think I do, when I beg them to stop letting my kids drink Yoo-Hoo, and watch other children playing toys on You Tube when they have toys upstairs that they could play with.
I think my Parents did the best they could with what they knew.
My Mom saved my life really, because she always said: "Janika do as I say, not as I do."
She was trying to make it out of where she was in the world, and shoot my higher into the sky, and she did.
My Dad loved the crap out of me, but had no back bone to hold up boundaries. They were not a good Parenting team. My Mom would ground me, as soon as she would leave My Dad would give me the phone I was grounded from. "Shh don't tell Mom. "
I can understand why My Mom said having kids sucks while I was growing up, It does, sometimes.
Sometimes, when I just want to deal with my own life shit, and my Parents had  Soap Opera type shit to go through while I was growing up. I get it, but for me that is where it could have gone different in the story. I myself am trying for a wholesome, heartwarming tale of love, and legacy. Less Drama, more love.
I am learning that its ok to like to feel important. That I can just say that too people, and if they don't make me feel important, I don't have to go Evil Queen, and impale them on my metaphorical wall where the relationship is doomed to decay into the land of lies, and unfulfilled obligations.
But, I live in a perpetual state of heart break for all the ones before I started to choose my relationships, and I like it there, because its where the chips live.
I don't want to live with the chips anymore. I want to live in the love. I want  to feel important in my relationships so I am going to stop looking outside of these four walls for that, because this life does that for me.I mean, if I am being honest sometimes I just scroll through my instagram to remind myself how cool I am…
Even when I am marching Last Baby back and forth into the bathroom twenty-two times, because my last baby, who is very spirited, by spirited I mean he is a butt hole, tells me he needs to poop, but then does not poop. TWENTY TWO times! Even then. Even then, I try to not get caught up in my own shit, because this love is magical, and I want to be here for every minute.
There is a lot of world changing to do, and that starts from inside.
I am choosing my relationships, and when they don't work- I will honor what they were, and let them go, because I understand to get what I want out of this life I have to trust the process.
Also, if you read this and thought oh shit that's me she is talking about in her own life, don't call me. We def broke up, but I just didn't have the balls to tell you that to your face, and I probably still love you, but Cardi B lyrics, and cape cod chips, bitch.
I only want real love, and real love is a choice.
Just be yourself. The world needs you.
<3 <3