I am soggy
I am not too sure when I got soggy, or if I was always soggy.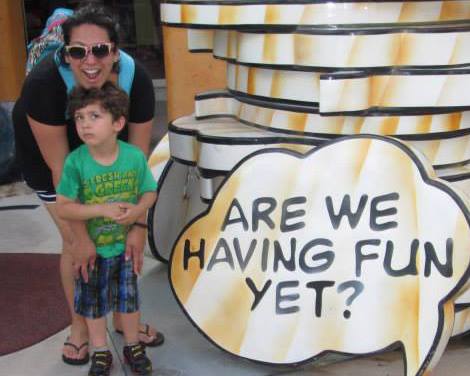 I mean, I am not the fun friend, which could lead me to believe I was always destined for soggy.
I am fun, if you are a child, I will break out the parachute, and Mary Poppins the shit out of life, but grown up fun….
My perfect adult night includes WWE, and smart conversation… You can imagine how many friends I have looking for that combo……………….
I have had periods of my life filled with that rush of being light as air that fun brings, but I never could get that light to turn on from the inside.
High school Janika sits up in my head smoking Newport's, feet in her best friend's pool talking shit about me.  Her summer book is dog eared, and the silent sound of girls sneaking a car out of a driveway is percolating through giggles.
Girl, when did we becomes so uptight? She looks at me, looks at the book for one more good stab at the things I am not doing that used to make us happy. She is so snarky.
Girl, we always were. Shut up. I roll my Mom eyes back at her.
She and I both know if we did not have the influences around us we would have never been that fun, but she is drama, looking to make the story as grand, and tragic as her little imagination can muster.  I toss her a lighter and step back from the picture. Taking advice from a girl who lives off Burger King chicken sandwiches and has two boyfriends at the same time, and is still trying to kick it to other dudes is not the way to go.
She was more open to fun than this almost thirty-six year old version of us though.
The soggy isn't from the fact that I am uptight, maybe it doesn't help, but its not what the soggy is.
If I could paint my jr. mint adult coming of age story it would be that girl, in that pool, on a perfect summer night, wildly in love with the idea of the future, which turned out nothing like she planned.
After high school, I went through a total friend transition. I mean the two-boyfriend thing obvi could not last forever….
Either my friends moved away, or blew away, by choice or by force. So, I did what I always did, and called my cousin and told her she HAD to go to the upcoming Monday Night Raw after the Royal Rumble, 2002 with me because- I was alone, and lonely, and she could not say no, because WHO ELSE WOULD LOVE ME!
My cousin is fun. She is the kind of fun that she had a tent in her trunk at the time– in case she needed to sleep somewhere that was not her home.
I mean I myself, am not currently willing to sleep outside in a tent because I think everyone could have sex slaves in their basement, because I grew up in the true crime, and horror section of the book store. Sleeping outside defenseless except for a zipper is not a comfort to me. I am working on that, because I am not sure how to have adventures like I am craving if I am not willing to sleep in a tent, which makes me soggy.
Anyways, tent in the trunk cousin was the perfect choice to take to Wrestling.
At this particular event, she made us friends with a boy dressed like the Undertaker, we were nineteen and twenty, so we told these two boys too much info. A few days after the event the Undertaker enthusiast came looking for me at Old navy where I had been working for a few months, and of course he asked the boy I was trying to get with if I was there, and boy I was trying to get with had a great laugh, and so did tent in the trunk cousin.
I remember my Mom saying- "Janika, just wait until you get older and life gets you."
It is true. Life does come. The hurts get hurtier.  The paint on the canvas of the memories goes from sad to downright disturbing. Sometimes I wonder if it is really supposed to ache so much, and then I remember it is only aching because of the way I am looking at the picture.
Loss makes for a  soggy heart.
But the only reason loss hurts so much, is because it was a great love before it was a great loss, and feelings need time to be honored.
I am going to keep going back and meeting myself in the places that changed the direction of my life, and I am going to honor the picture of who I was in that moment, and learn to let the love in, because loss burns like a bastard, but it offers up an entire new canvas to paint on, so I am going to learn to breathe through the stinging, of every single thing, because that's what I think could wring out the soggy.
I can't be soggy in the heart, it isn't good for my spinal cord alignment.
I'll let you know how it goes.
It's tough times out there,
Glitter Up, Buttercup. <3