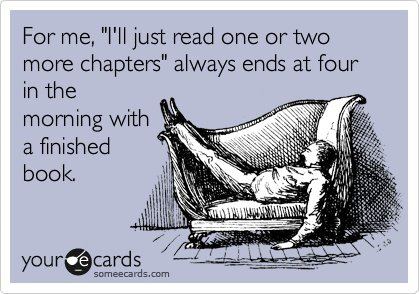 *This post contains some book recommendations if you are in the market for a new story.
When OG was just born an old work friend asked if I wanted to join her book club.
I have always loved to read.
Books where my first best friend.
Spending a lot of years in elementary school as the bullied kid  really ups your reading game.
Long after I found friends I never stopped my love affair with reading.
Shout out to my high school best friend if she reads this blog.
She was one of the only friends I've had that would just sit next to me feet in the pool while I HAD to finish the book I was reading.
The rest of them would just look at me like "WTF?"
The thing about reading is that once you get to a certain spot in the book you really just can't put it down.
It calls to you form the depths of your bag.
It overtakes your thoughts!
Becoming a Mom most certainly put a damper on my ability to eat books.
Im talking two books  a week before OG got cut out of my body.
I accepted my friends invitation to join book club, and 6 years later I am figuring out what edible thing I am packing up and bringing with me to todays meeting.
Every member gets a turn to host and choose a book.
It has led me to read many books I would not have read on my own, but most importantly it has allowed me to grow up with a group of girls I was always destined to spend time with.
We have seen each other through apartments, house buying, weddings, babies, moving in with the boyfriend, new jobs, and crazy bird feeding neighbors.
I love book club because as soon as I finish the book club book it sets off a chain reaction and I read 5 more books before  our next meeting.
The last book before the meeting is usually the one that takes the longest to get into and leaves me the most unsatisfied.
I am still a little bitter from the book I finished yesterday.
The Long and Faraway Gone. By Lou Berney.  The story was of two different people and the entire book you expect them to intertwine, and for these mysteries to mean something, but no it is really just about two people with two different mysteries in the same location.
It was well written, which is probably why I finished it, but it felt like a waste of time when it was over.
So disappointing.
I did read one before this book that took me all of two nights to finish because it was so good.
One Step to Far.  The fact that this book is only a $1.99 and the other awful one is $9.99 is a crime against books.
Book Clubs survival all these years is really a testament to what can be achieved when there is a commitment.
If you haver people committed to anything then it will stand the test of time.